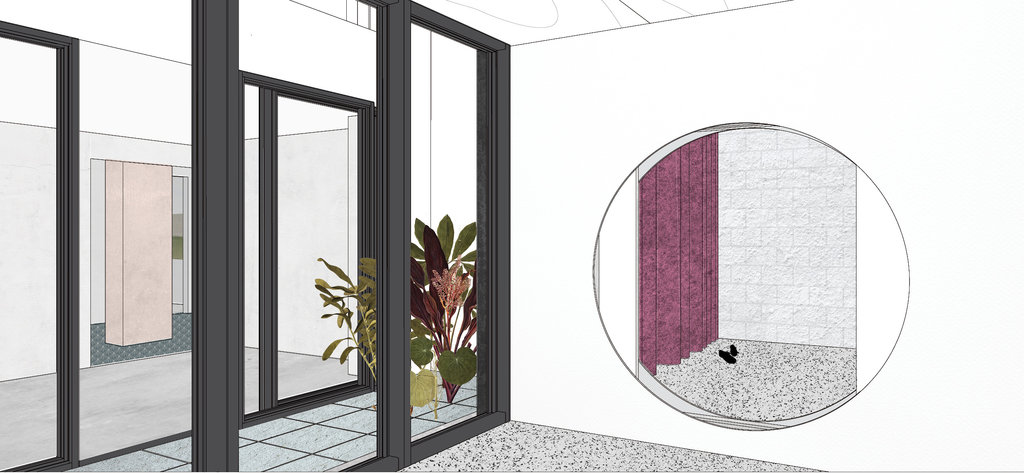 6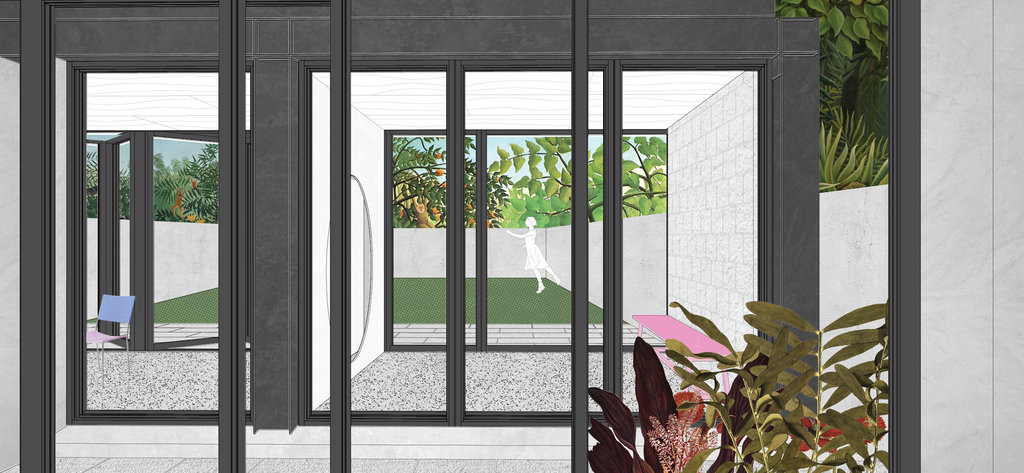 6
Garden room
Dublin, IE /
Renovation & Extension
/ Built
190m2 & 20m2
2015-2018
L. Jones, C. Antipas
J. Turner, T. Connors, R. Stokes
photography © Shane Lynam
This project concerned the redesign of the lower ground floor level of a protected structure. The rooms on the upper levels are generous, but inflexible. The lower ground floor level required denser, more flexible space.
A hall was cut into the fabric of the house to sit centrally. Off this a series of rooms open. To the front of the house these rooms terminate. To the rear they layer and expand outward visually and physically.
A new 'winter garden' stretches across the width of the house. This pavilion takes the shape of an elongated rectangle touching the return and enclosing a patio between it and the existing house.
Internally it is divided into 2 rooms communicating through a circular opening. The short facades are solid. The long facades open into the garden on one side and the patio on the other. The small living room on the opposite side of the patio reciprocates, opening into the winter garden.
The pavilion's construction is turned inside out giving it its expression.
3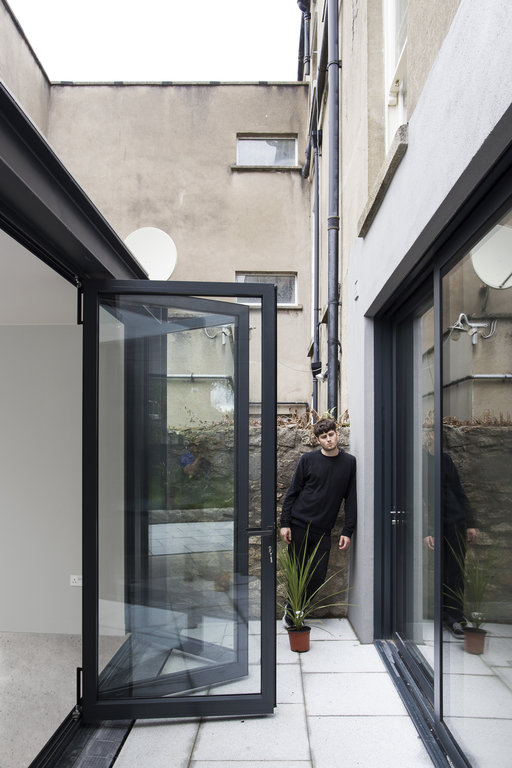 4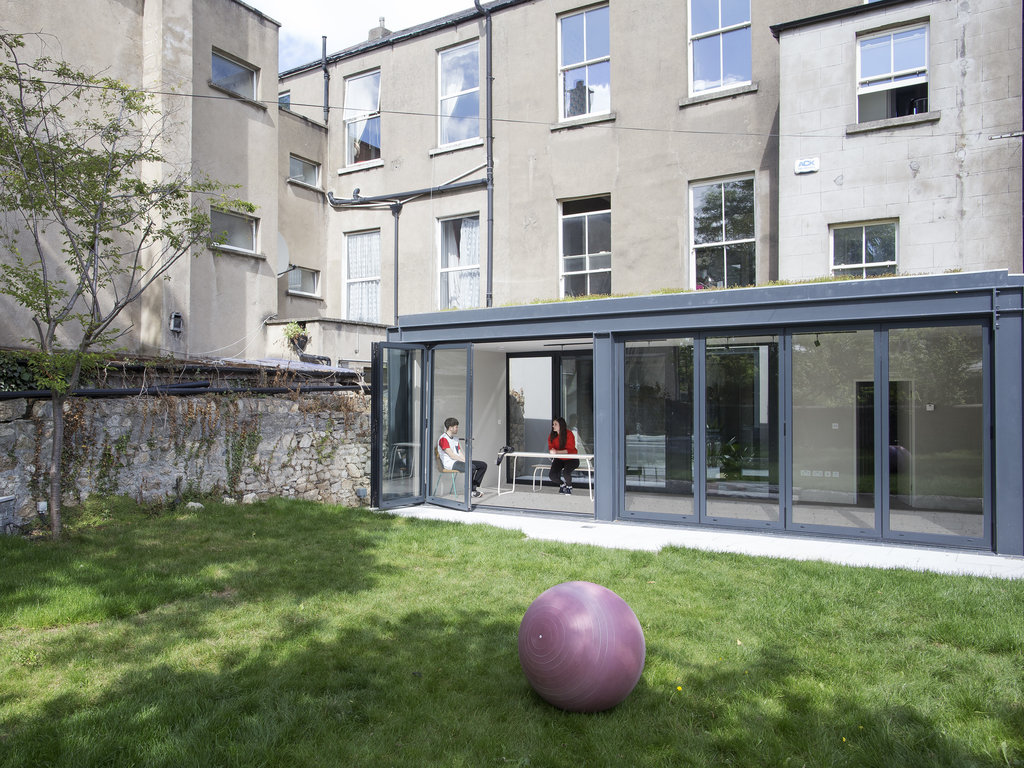 4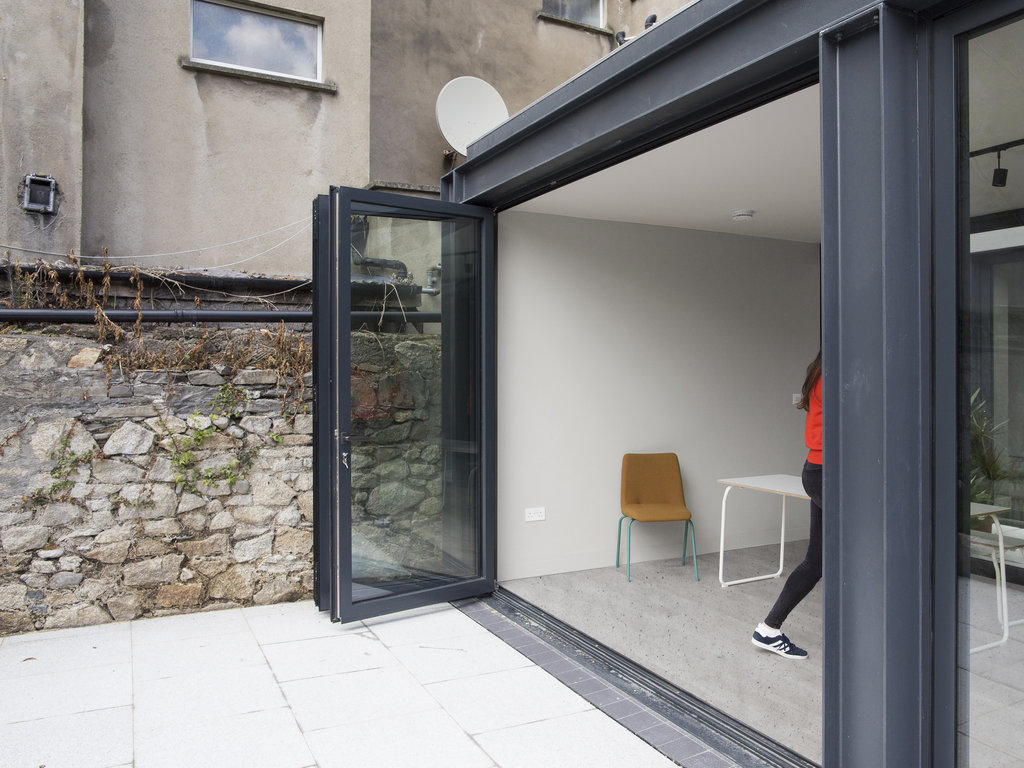 5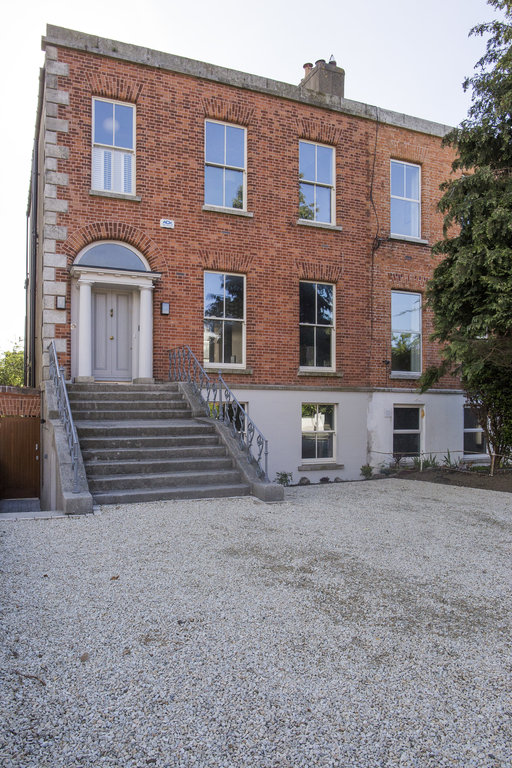 3

4