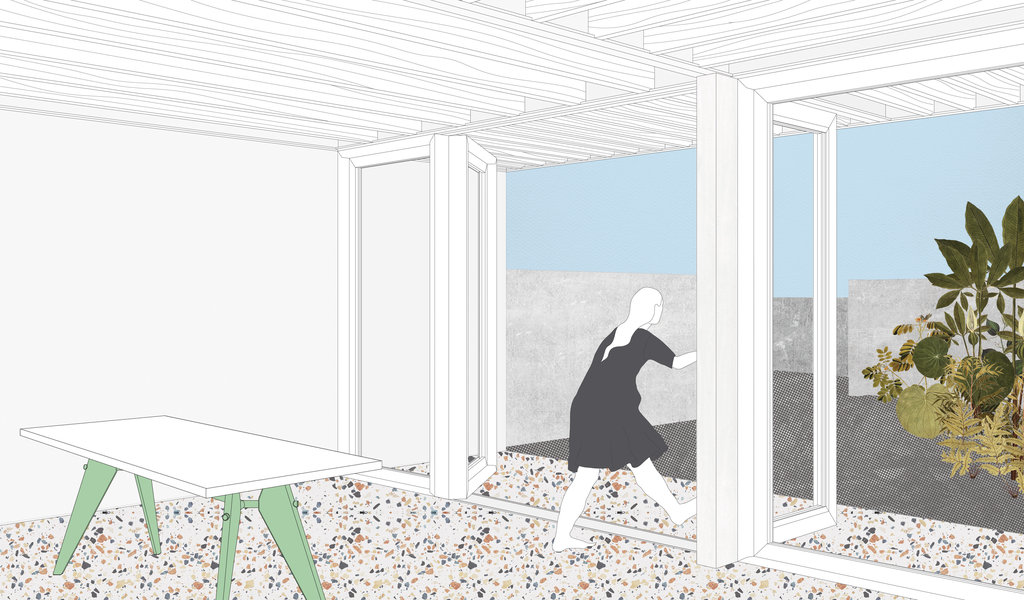 6
6
Eaton Square II
Dublin, IE /
Renovation & Extension
/ Built
190m2 & 20m2
2015-2017
L. Jones, C. Antipas
J. Turner, L. Benoit, T. Connors
photography © Shane Lynam
Eaton Square II concerned the renovation and extension of a red-brick Edwardian house in Terenure, Dublin 6W.
Our clients were a young family who wished to enlarge their kitchen to create a multi-functional kitchen and living space. Eaton Square II is a sister project to Eaton Square I and explores how to extend a home with a North facing rear garden.
The original house was in a poor state. The renovation examined what remained and aimed to maintain and continue original fabric and details, noting the break between retained and replaced.
The extension contrasts with the existing house. It is defined by a strong roof plane placed in the back garden at the end of the return which shelters kitchen, dining and living areas. The extension roof structure is complex and suggests different zones and relationships. The edges of the space are demarcated by the adjacent interior and exterior rooms to which they relate. The exterior of the extension is modest, the focus is on the interior.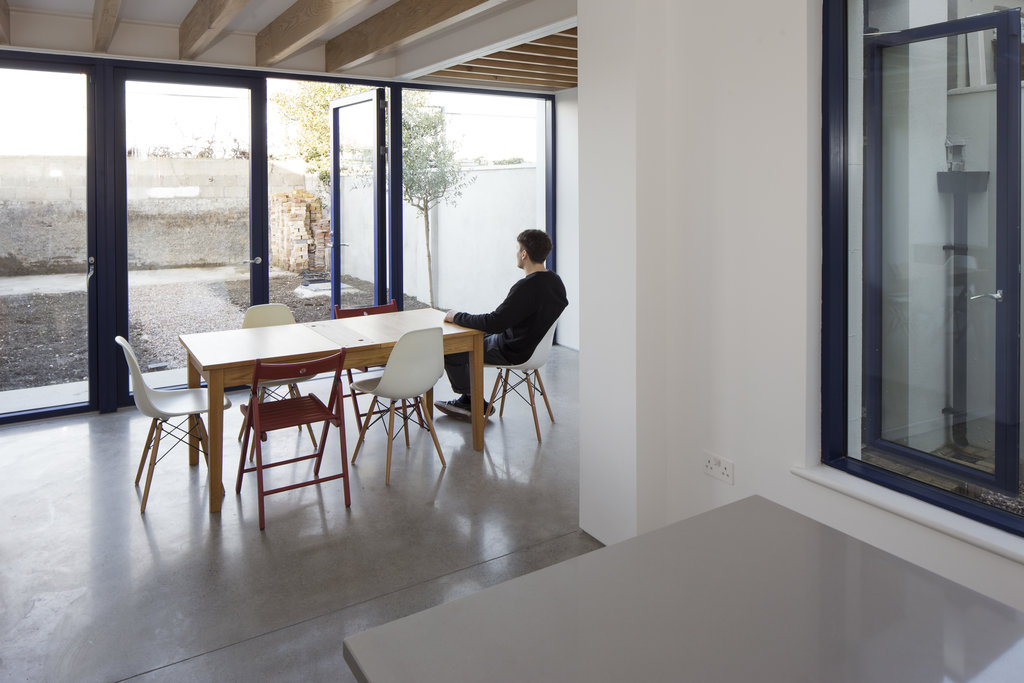 5
4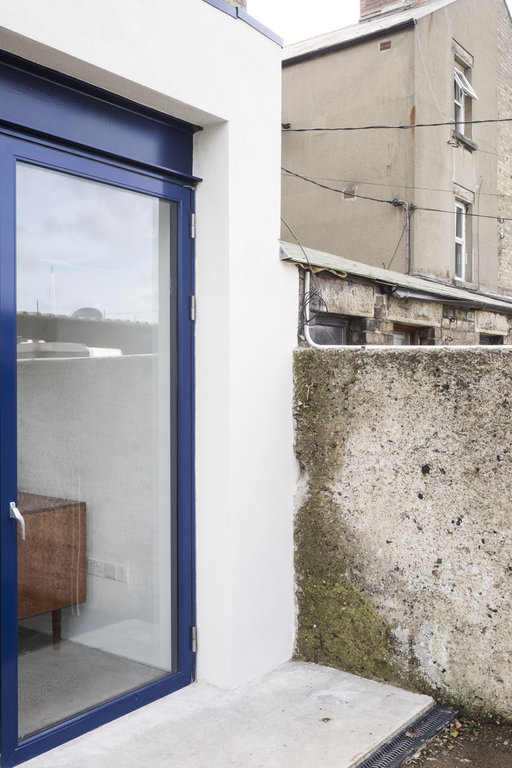 3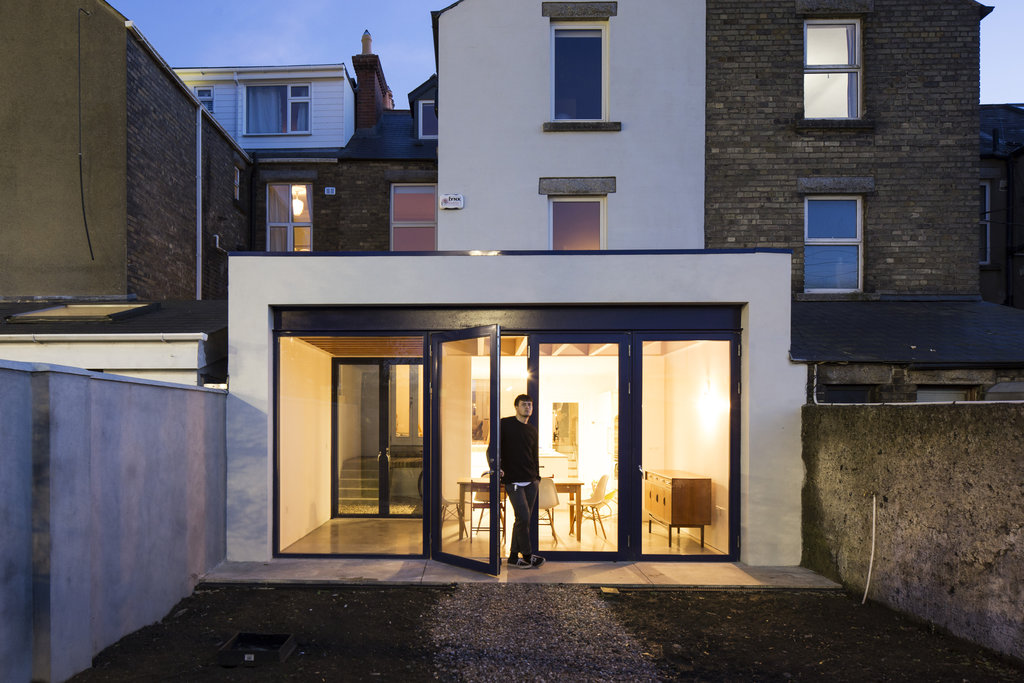 6
3

4