6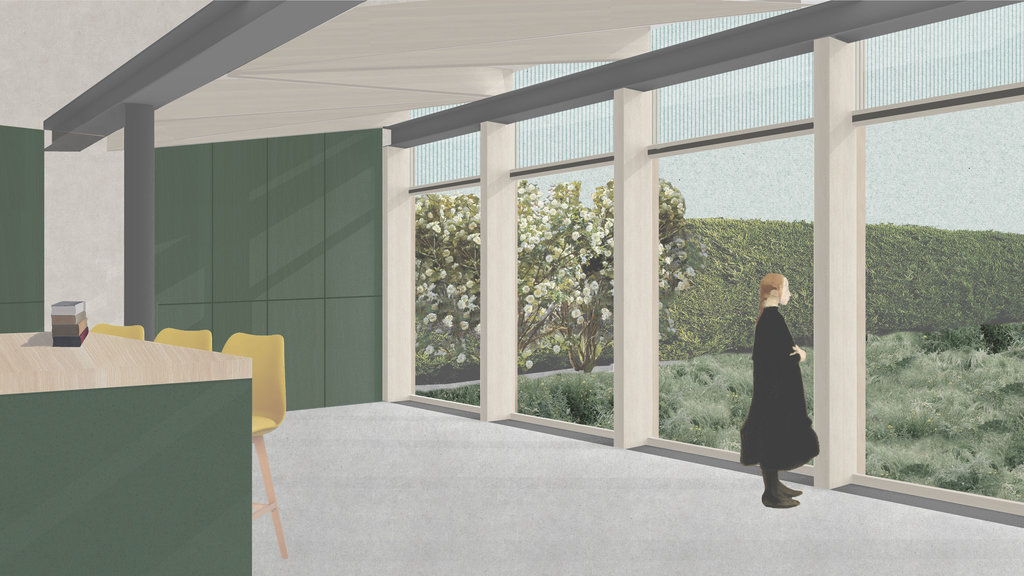 6
Iveragh
Dublin, IE /
Renovation & Extension
/ Built
Iveragh Road is unusual.
From the front it is a 1930's Stringer style house in a small housing development in Whitehall but to the rear the garden opens into an expansive and unexpected view across a small commercial farm and gardens to a vertical line of poplars and the horizon beyond.
The clients wished to renovate and extend the house and this project focused on how to renovate simply and how move the main living spaces into this view.

We decided to keep as much of the existing built fabric as possible during the renovation and made three interventions in the layout; the small utility rooms to the rear were knocked together, half the garage was re-purposed as a utility space and the ground level of the rear façade was removed.

Between the house and garden we installed a narrow strip of space; fully glazed to the view, the roof opens from the back of the house upwards.
Timber verticals link together with a light steel beam to support a fixed glass façade. Above, a splayed pattern of timber beams fixed to a white ply ceiling mirror the graphic skeletons of the poplars outside. One large door opens to the garden, its frame visible to either side of the timber posts. Elsewhere the view is uninterrupted.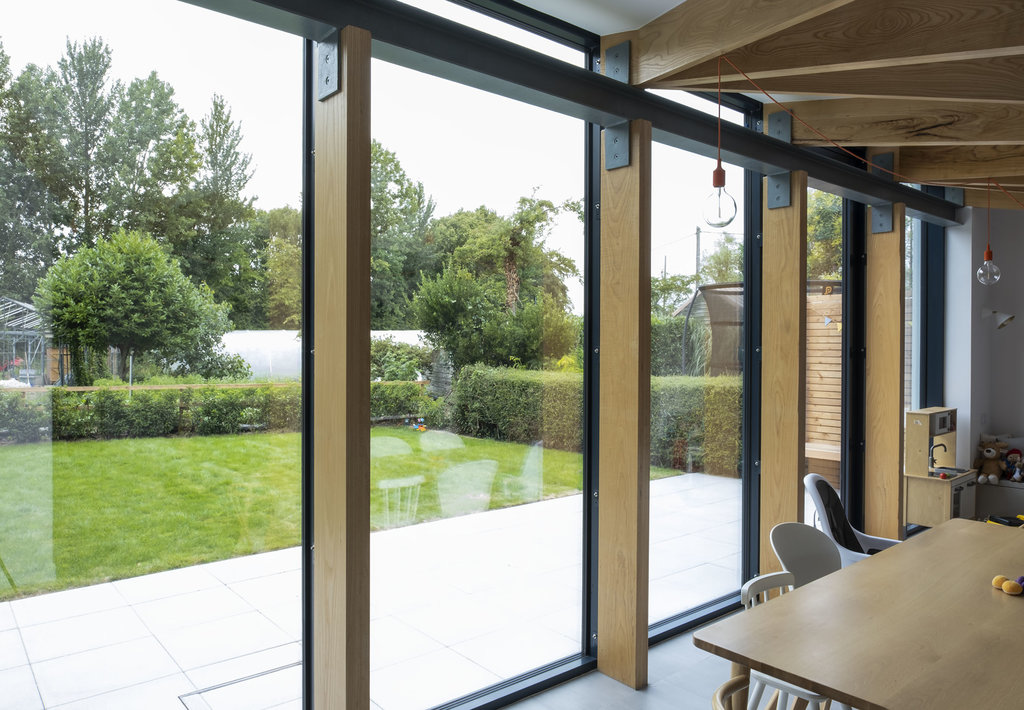 4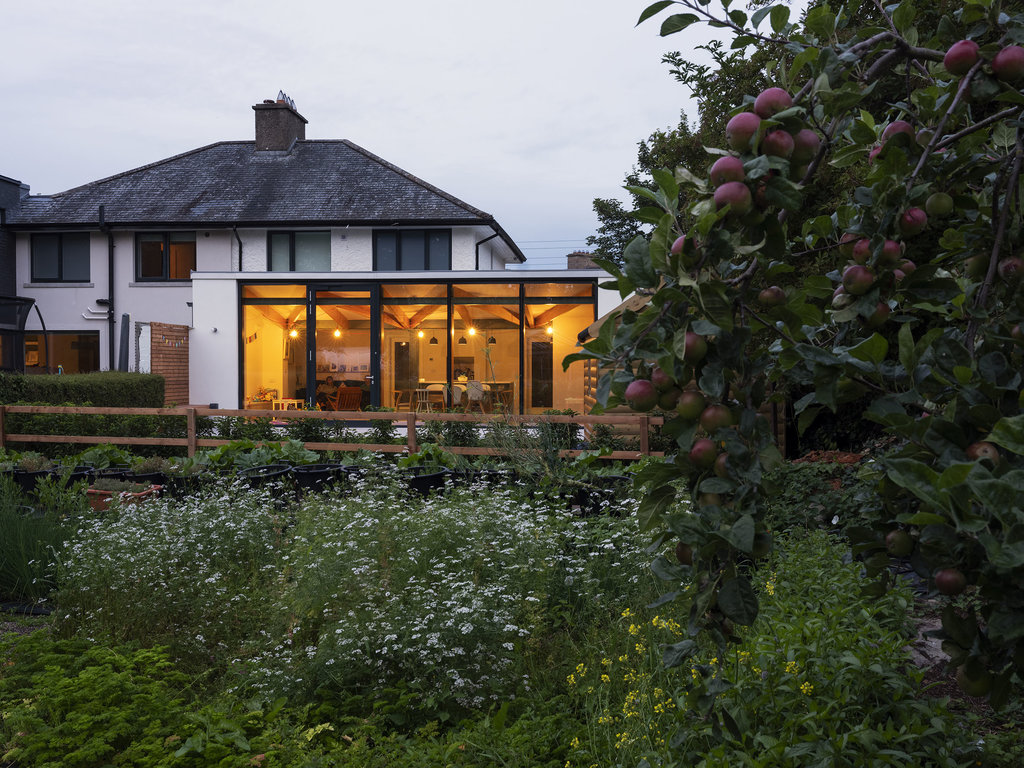 6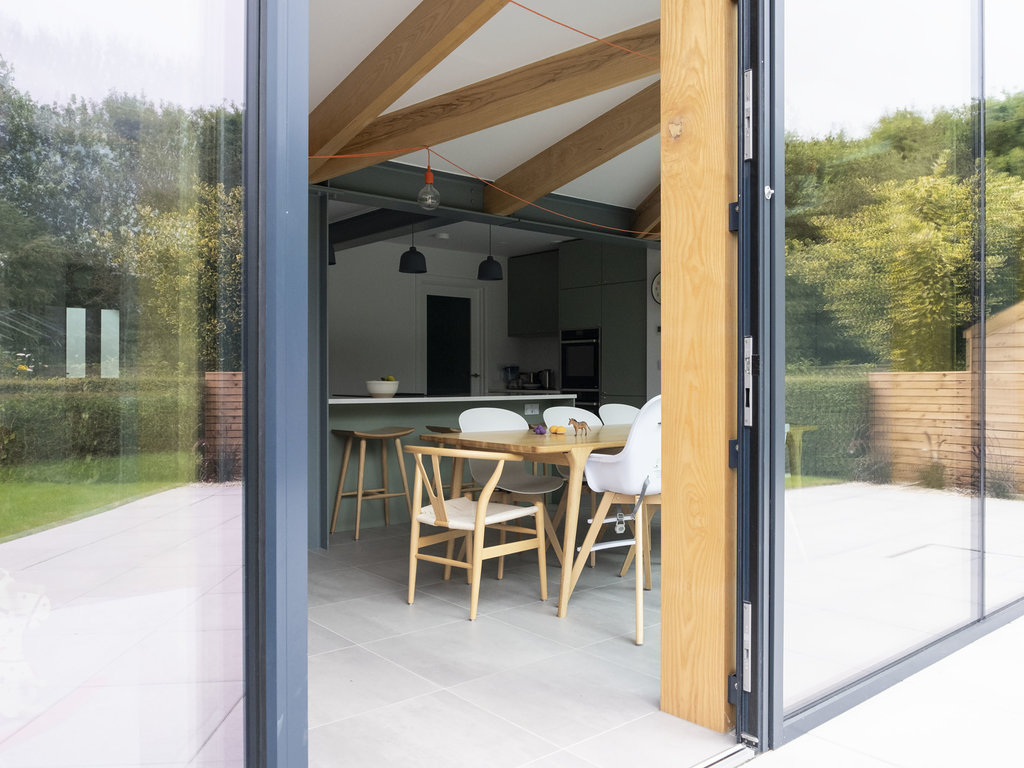 3
5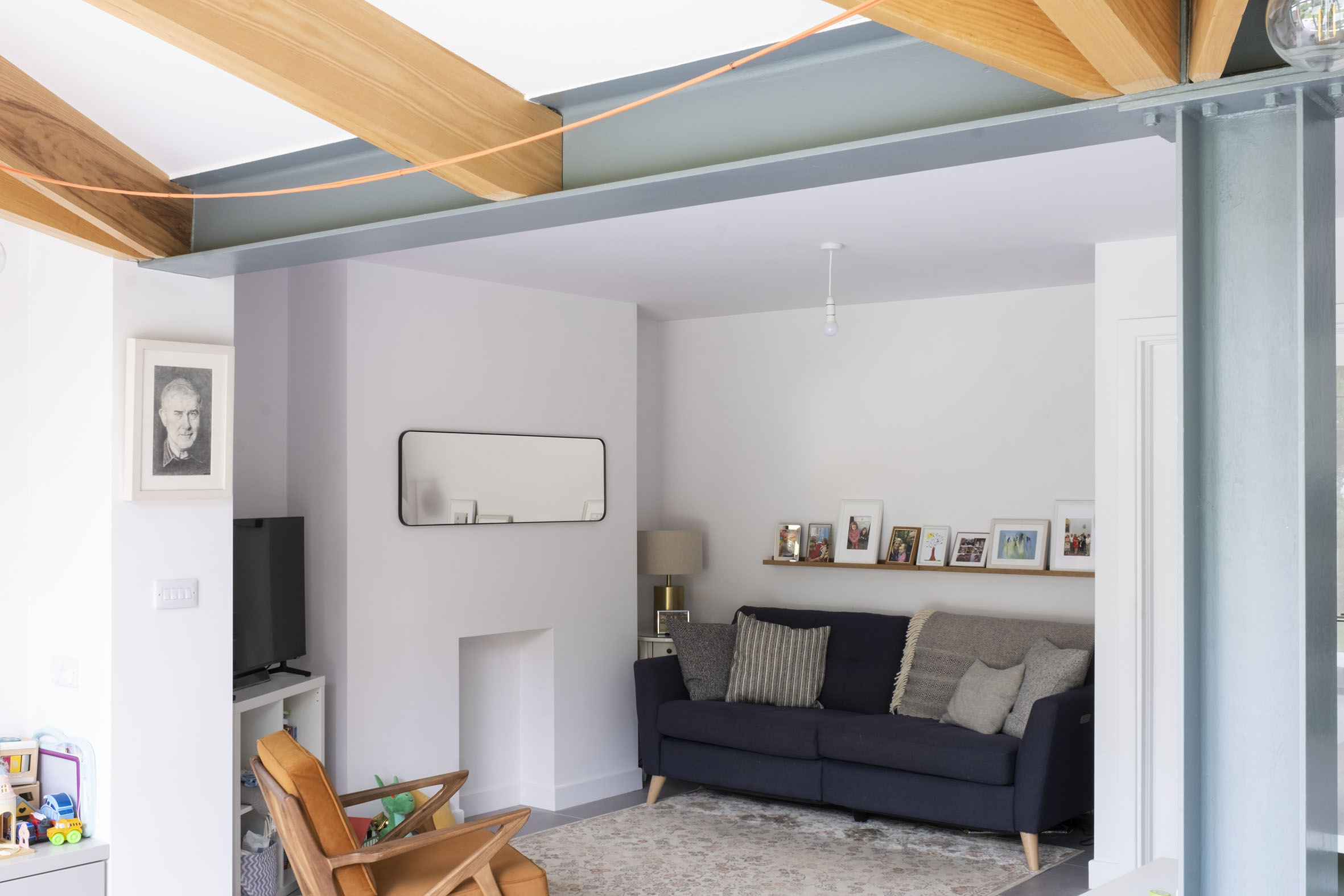 4