5
Bath Pavilion
Ghent, BE /
Extension
/ Built
26m2
2011-2012
LLAC architects: C. Antipas, L. Liefooghe

We were commissioned to design an extension to the rear of a terraced house in Ghent.
An existing bathroom was in an outhouse connected to the rear facade. This had to be replaced by a new bathroom, sauna, and utility space of approx. 25m2.
An extension across the width of the house was not possible as this would reduce light and views to the living room. We proposed an elongated volume; 1.5 meters wide by 16 meters long, against the whole length of the southern garden wall. A façade with alternating open and closed elements opens the space toward the garden while also providing privacy.
As this was a self-build project, we used prefabricated steel frames which acted as the structure and window frame. These frames were positioned on the foundation plate at the beginning of the construction. The client-builder fixed all other construction elements to this.
The frames guaranteed a minimal degree of precision and a clear spatial rhythm independent of the technical skill of the builder and the quality of the finishes.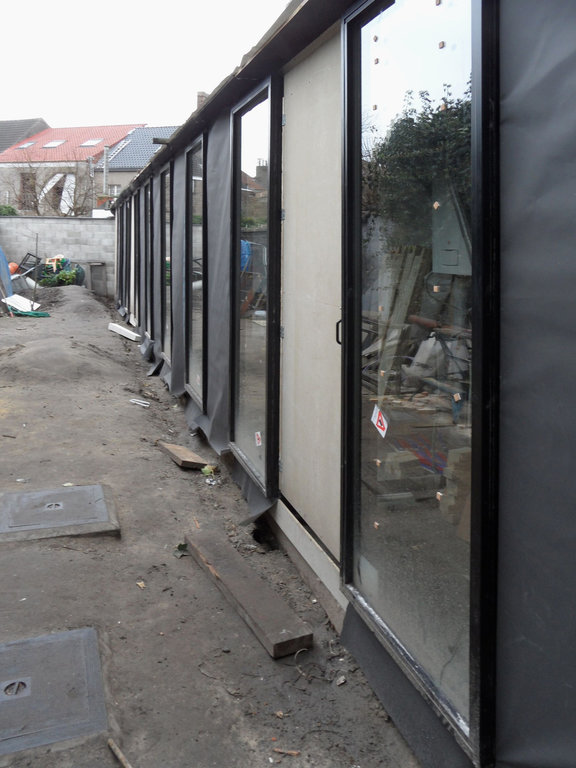 2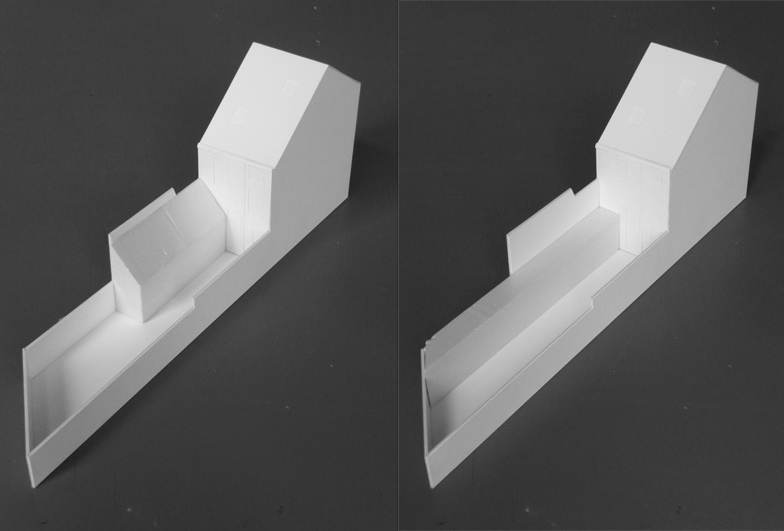 4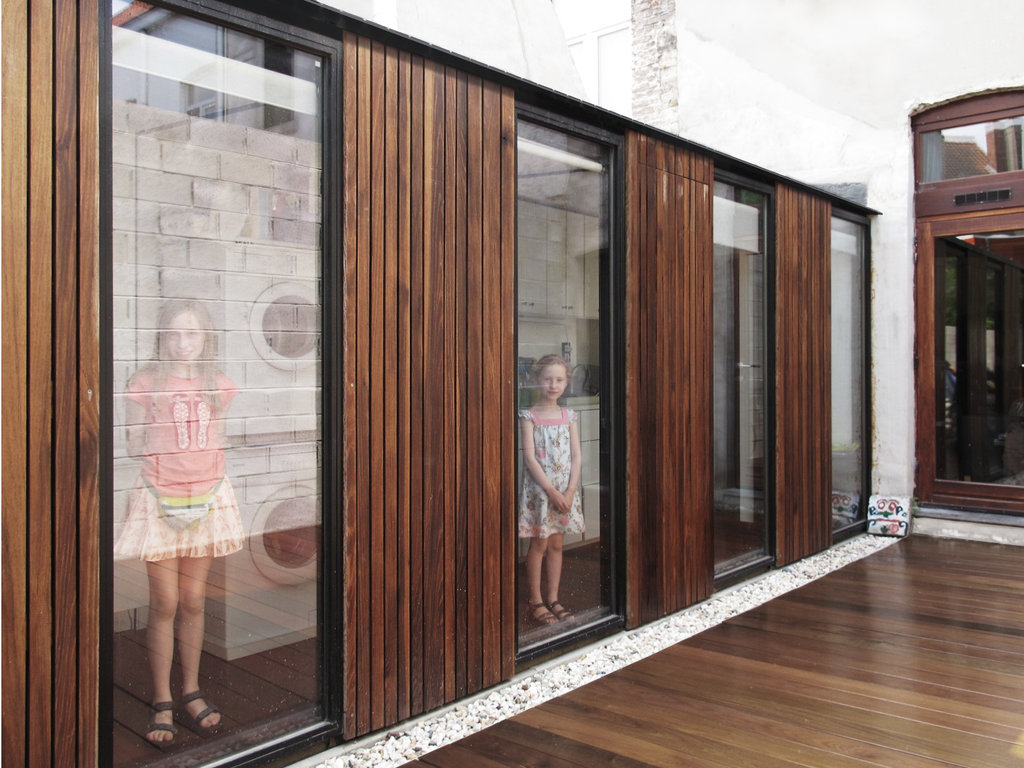 5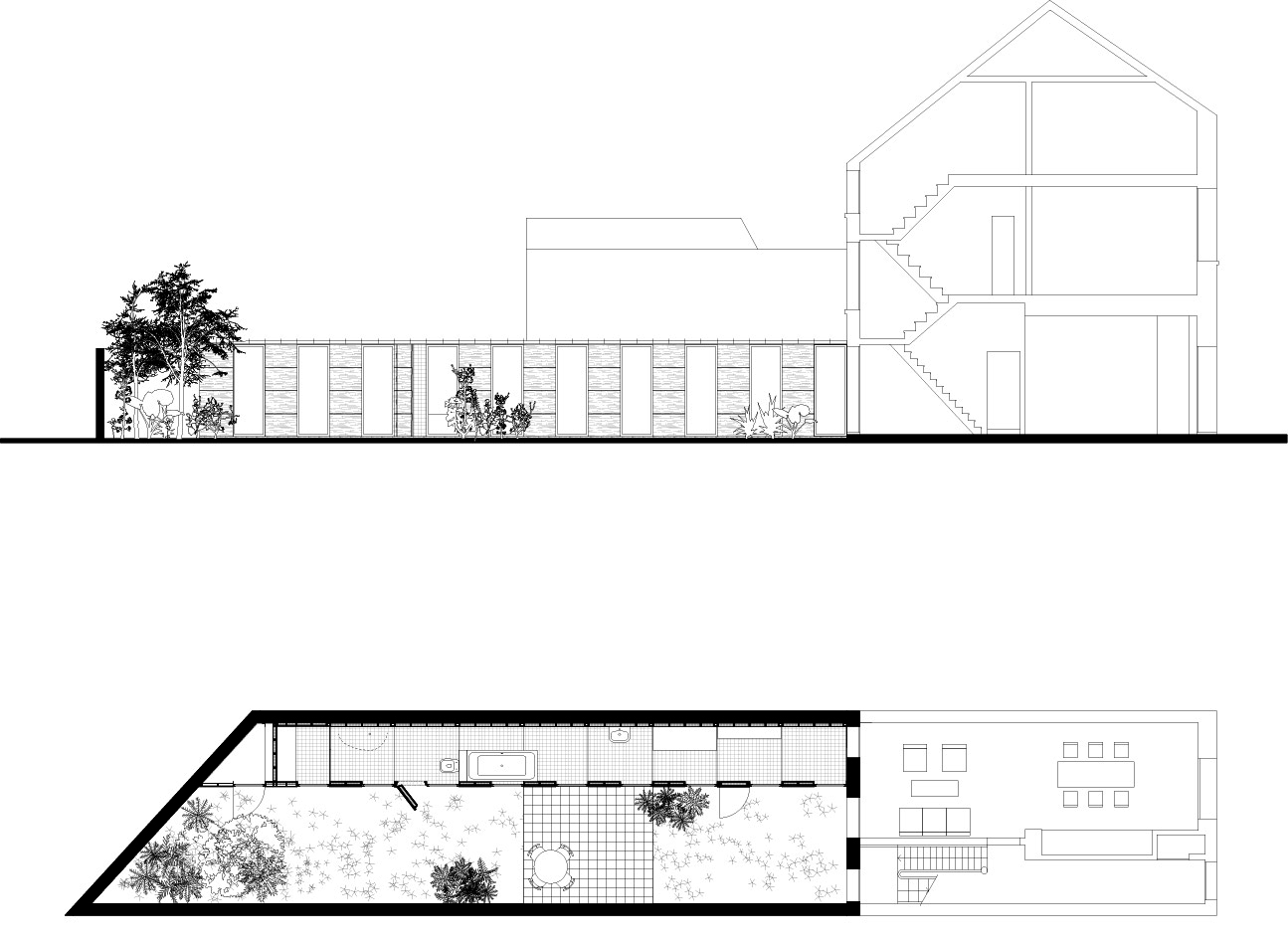 4