5'130m2
2016
L. Jones, C. Antipas, O. Meystre
L. Benoit


Approached from the Temple Square the college appears as a parallelepiped from which an angle would have been removed. This hollow corner becomes the frontage principal of the school who affirms his presence on the large pedestrian area located south of the plot. The playground of the school takes place in this angle and confirms the logic of the neighboring yards.
When a visitor bypasses the building, a second reading makes the school appear as a articulated volume. The facade system that comes depending on the orientation, the program it houses and the space she faces reinforces this perception. The public park that is proposed north of the building and who sets a distance between the activities of school and neighborhood seems to be defined by the meeting between two buildings.
This ambivalence between simple hollow volume and articulated form makes it possible to respond to diversity and the complexity of the site in which the new college inscribed. These different "faces" engender a a close relationship between the program and the context, and make possible a differentiated appropriation of building by its users and visitors.
6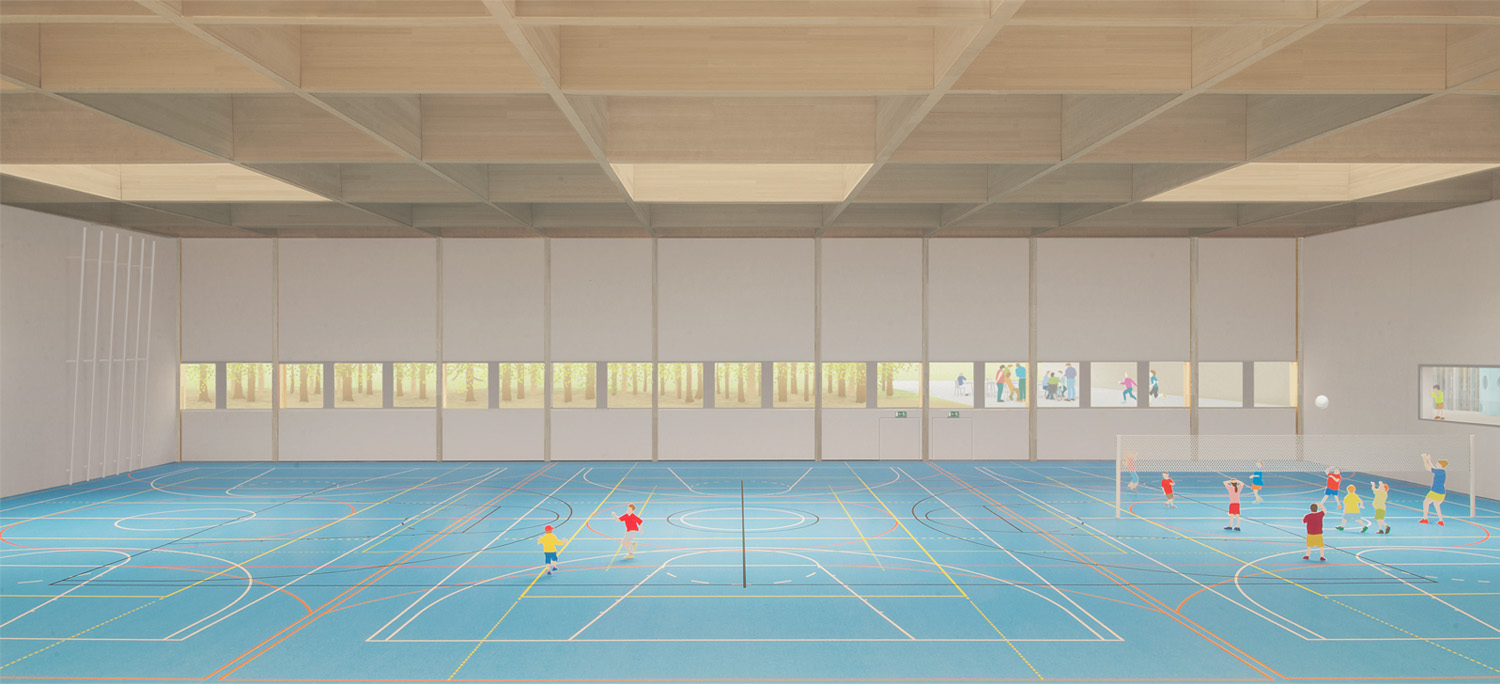 5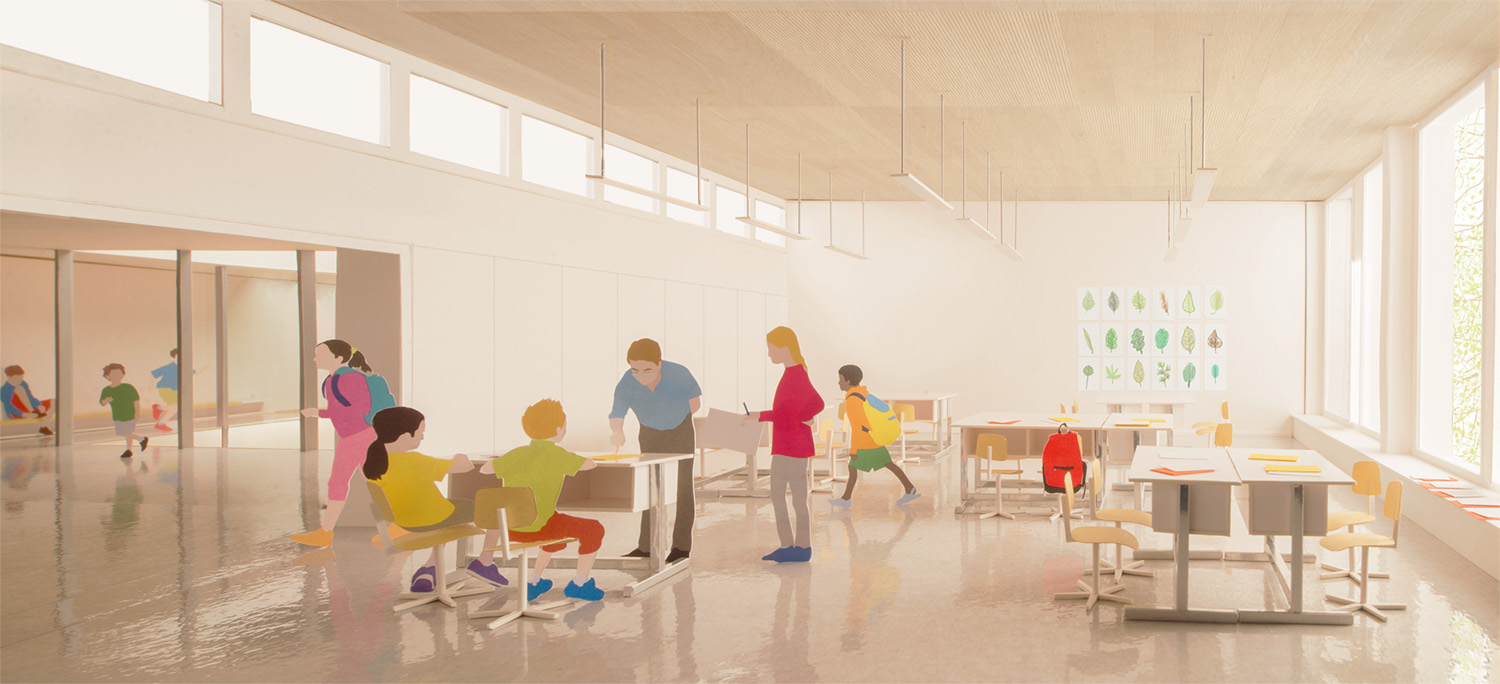 6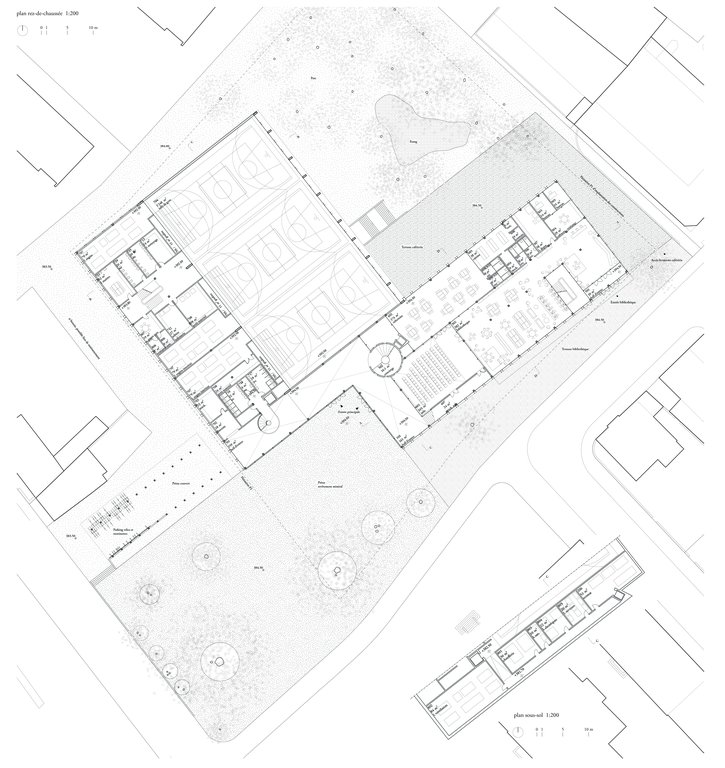 2