6
Dartmouth Road
Dublin, IE /
New Build
/ Completed
83m2
2017-2022
L. Jones, C. Antipas
D. Kelly, H. Crehan
Photography Ⓒ Shane Lynam (except top left)
Conservation Architect: Jim Turner
Structural Engineer: DRA Consulting
35 Dartmouth Road is a new house built within the walls of a protected structure in the garden of our client's Victorian home.
Tasked with creating a small house in which our clients could downsize without leaving their neighbourhood, the project is both an assembly of experiential spaces and a direct response to the context, regulations and program required.
The building is shaped by the retained walls in which the ground floor is installed and the building lines of the adjacent red brick properties which define the first floor. Resulting in a different outlook, corporeality, and ambience on both levels.
The ground floor is inward looking with sleek glass screens and aluminium panels facing rough stone and plaster walled yards. Living spaces look and combine into one another to create a companionable series of private spaces.
Services are enclosed in an irregularly shaped blank volume facing the entrance which repeats the jutting returns of the period houses on Dartmouth Square West.
The first floor sits above these, in character with the Piano Nobile level of the original house to create a performative living space looking across the trees.
Clad in brick with playful coursing, corbelling and fan textures, the building appears to sit back into its location, a contemporary building at ease with its elders.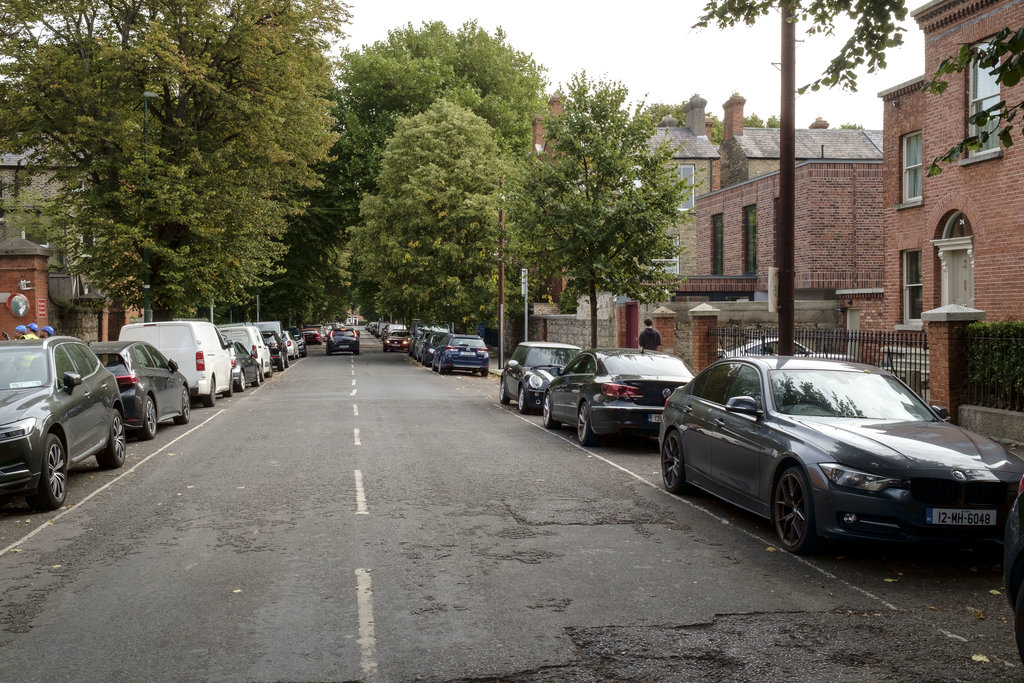 4
6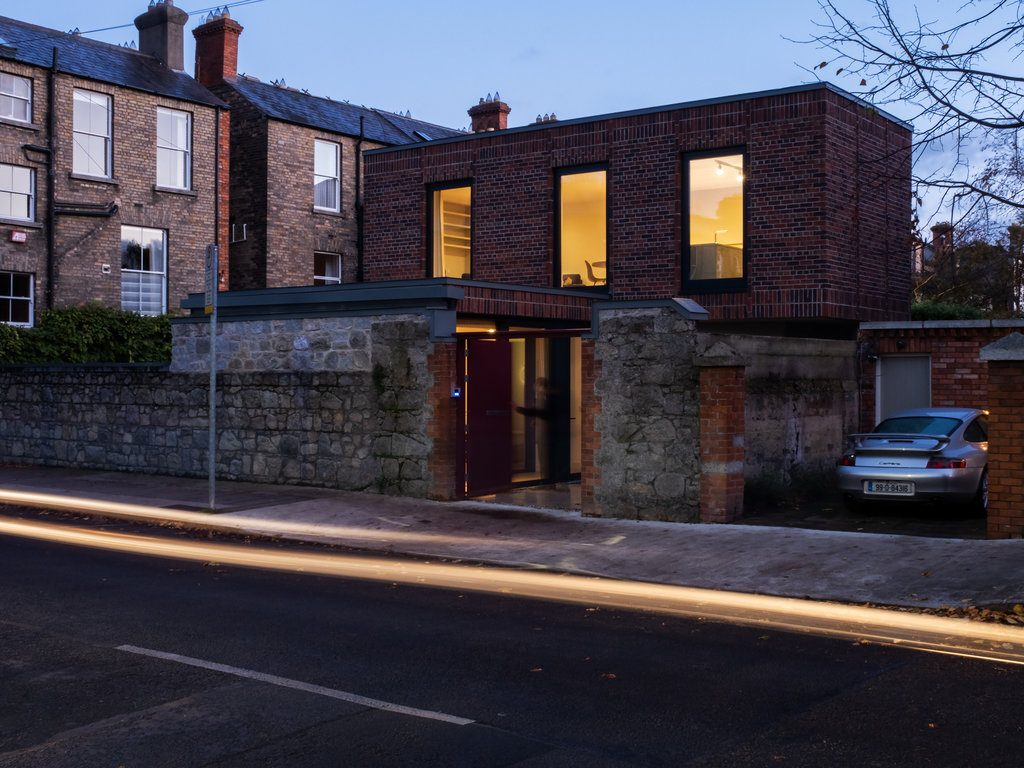 5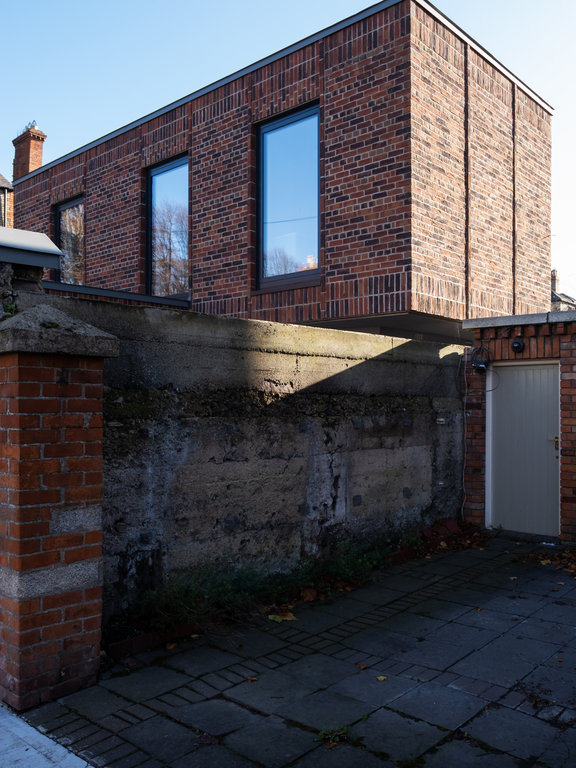 3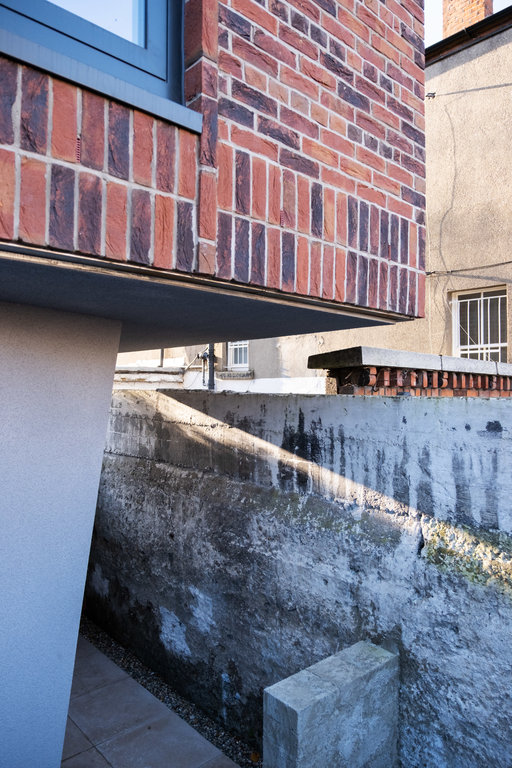 4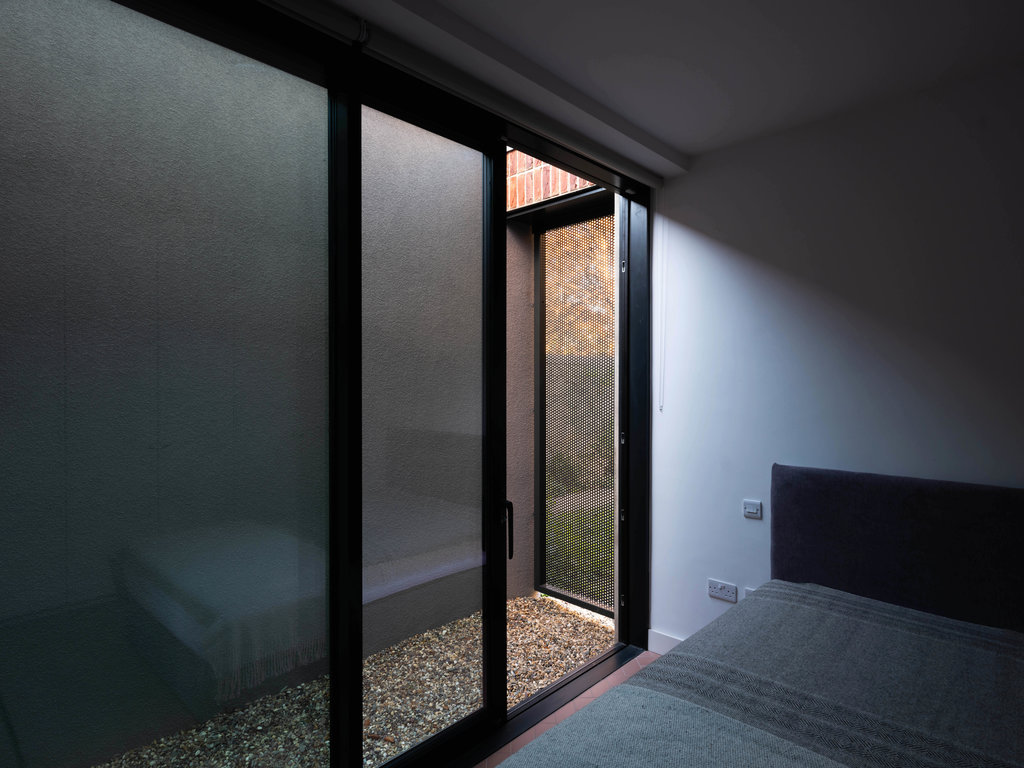 5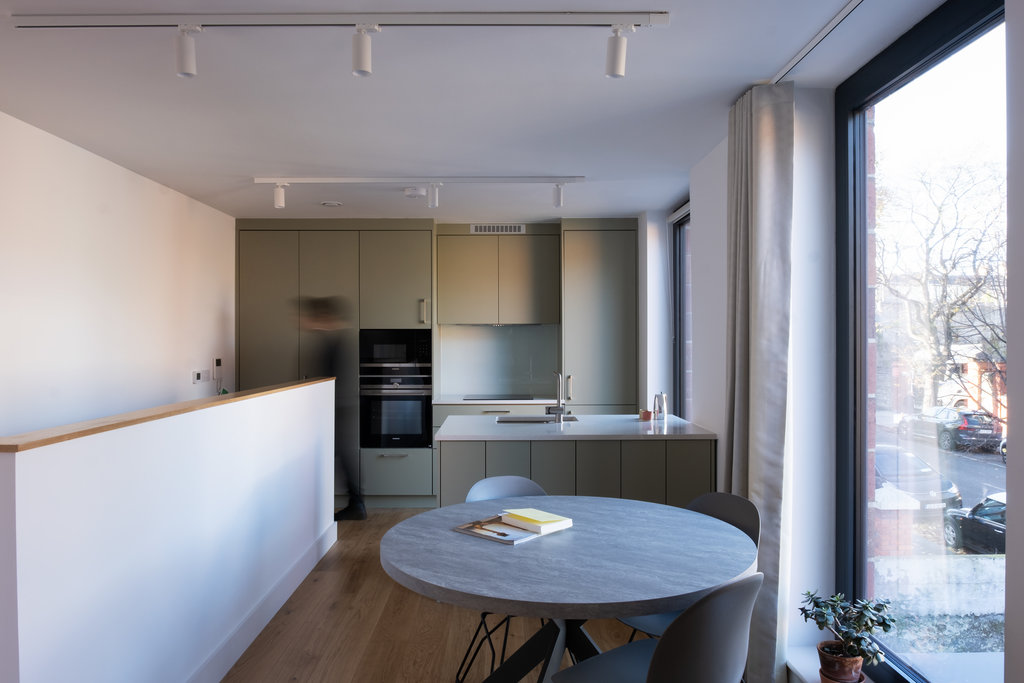 4

6

6

6

6