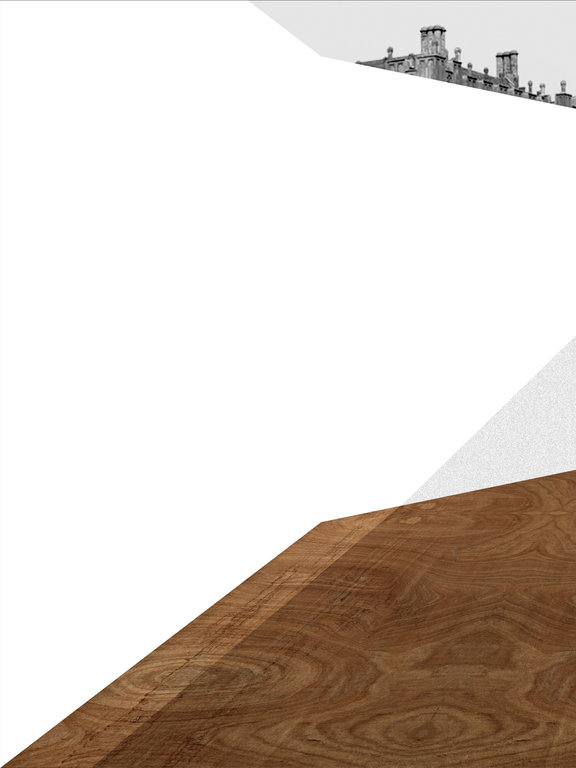 3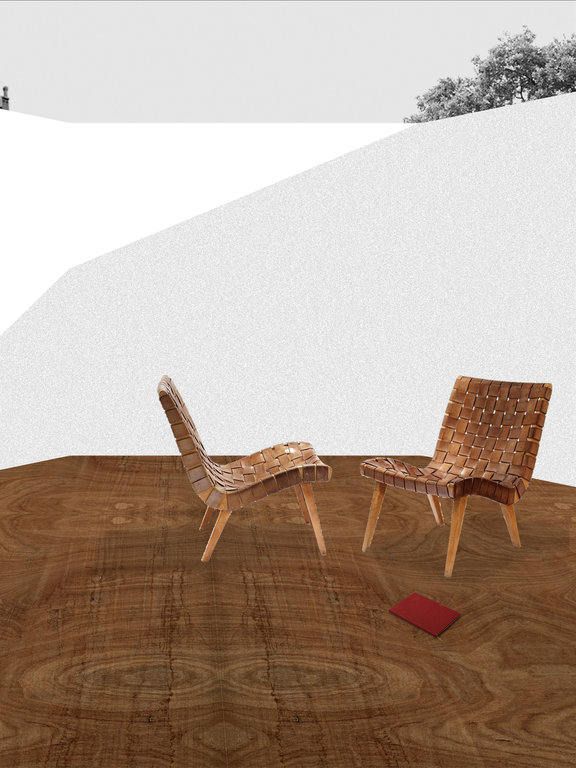 3
Mobile Motel
Carlow, IE / Built

10.5m2
2015
L. Jones, C. Antipas
T. Connors, R. Stokes


The project brief was to design a structure which would provide shelter for a writer during a literary festival. The structure was to be temporary, easy to build and demountable. It sat in an old orchard in the environs of Borris House.
The most obvious form of shelter is from the elements. Nevertheless, considering the clamor of the festival and the role of the writer within it, we felt psychological shelter was more important. That is one which would protect the writer, and his focus, from the immediate surrounding.This was a departure for us. In our everyday practice our architecture is contextual and aims to create relationships between spaces. This installation is the opposite. It is an architecture of separation and of de-contextualization.
To create this separation we created a roof less, windowless, octagonal room accessed by a hidden door.
The plan followed a baroque geometry to stress the idea of an object that is self-referential. The façade was internal with the exterior expressing itself as a crude scaffolding to support it.
To enter one stepped up onto the side of the structure to climb through a small door. This action of entry is uncomfortable reinforcing the feeling of stepping out of something. The internal façade was painted white with visible fixings and a drainage gap as the only decoration echoing a blank canvas for mental projection. Once inside, door closed, the feeling is of leaving the festival and being elsewhere.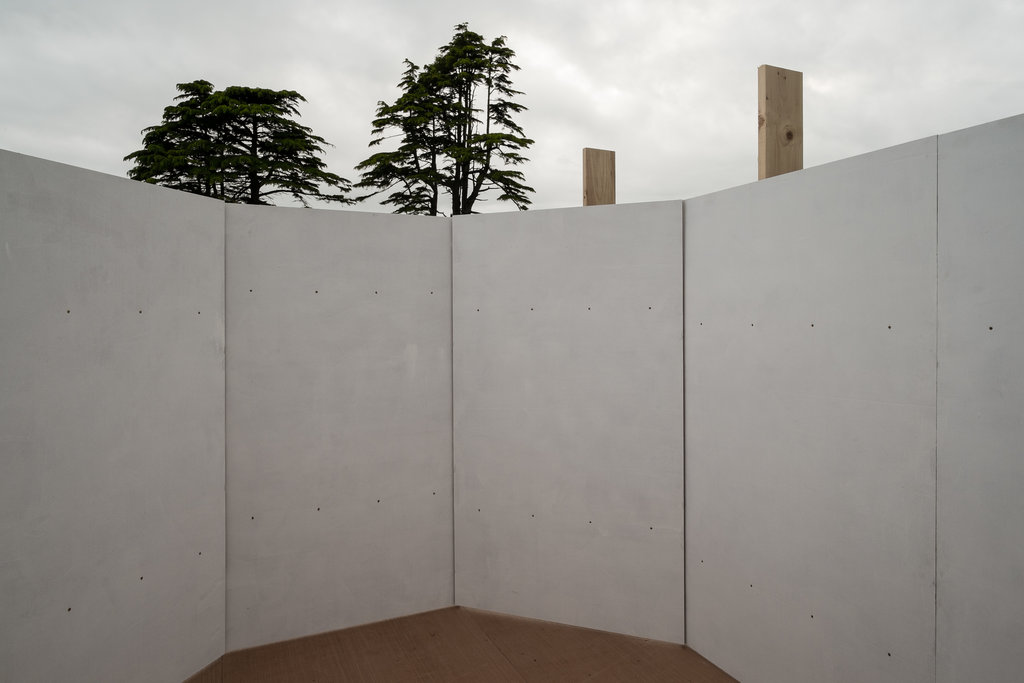 5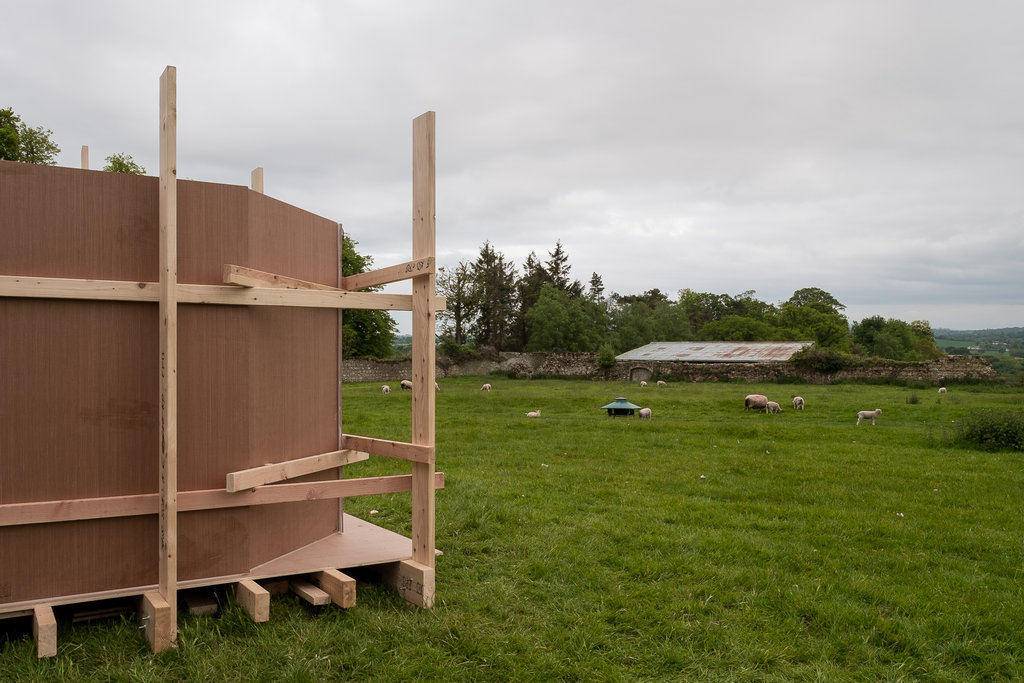 4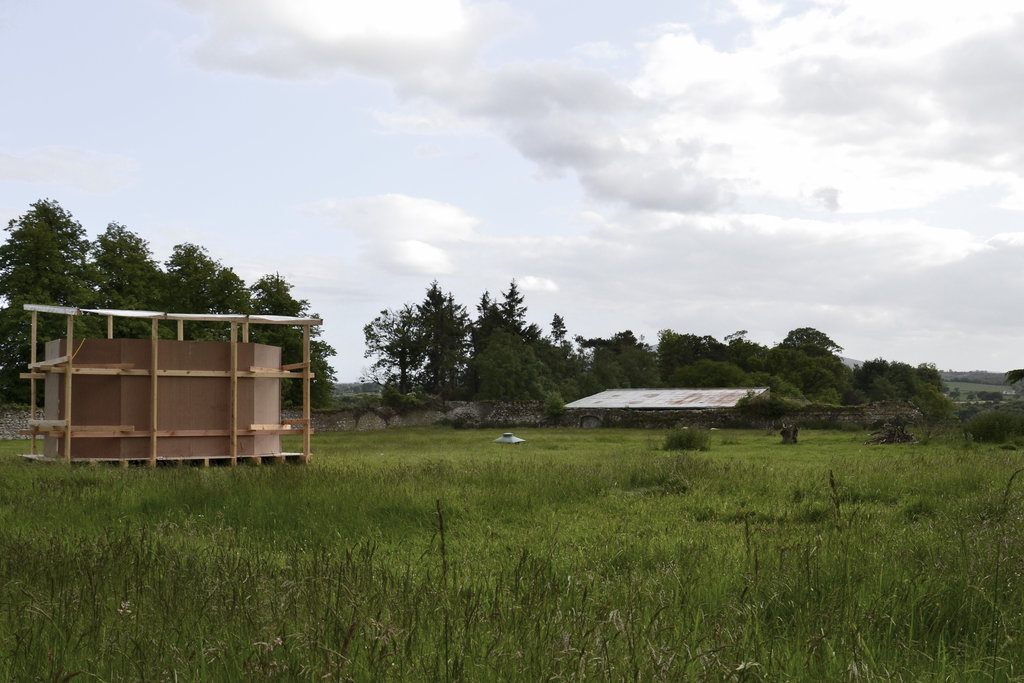 3

4