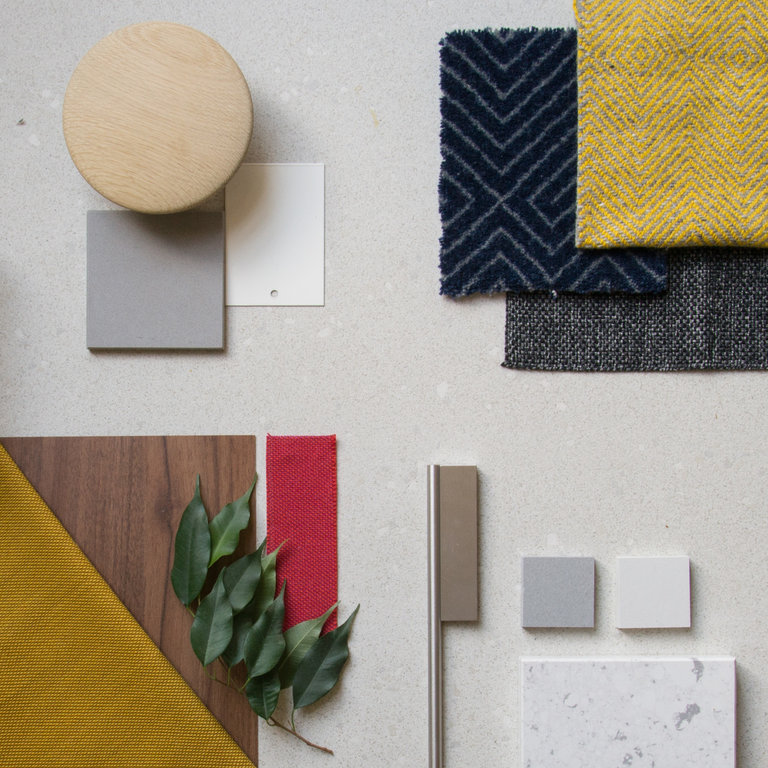 4
Apart-Hotel
PS Rotterdam
Rotterdam, NL /
Reuse
/ Completed
6'500m2
2015-2018

PS Rotterdam is a 104 suite apart-hotel with a co-working lobby and gym located in a multi-functional building facing Rotterdam's Central Station.
Our task was to transform an existing 1970's office building into an apart hotel.
We were involved in every stage of the development from feasibility study to hand-over and we designed all aspects of the project, from the floor layouts to the floor rugs.
PS Rotterdam became our client, Premier Suites', flagship property and brand standard exemplar in September 2017. It has consistently achieved excellent reviews from guests due to its practical and comfortable design and the ease at which it can be operated and maintained.
On the ground floor is a shared lobby.
Four zones were created; entrance, check in, relax and meet.
The two zones to the front contain loose furniture only to allow maximum flexibility for events.
The check in area is focused on a monolithic 3m long Verde St. Laurant marble check in desk which screens the reception and office areas. The meeting zone combines meeting and informal breakfast area with bespoke kitchen, coffee dock and wired table.
Levels 2-9 are serviced apartments. Clientele range from business travellers to weekend tourists. The base building was a column and slab structure, and we designed 4 standard apartment types with modular shower room, kitchen and wardrobe units fabricated offsite, allowing for an efficient build. The rooms themselves are small but very comfortable with simple fitted furniture blending into the walls, warm and textured floor and soft furnishings and compact shower rooms with high quality materials and fittings.
Furniture, fabrics, rugs, and artwork were designed specifically for the project with a focus on using small, producers from both Rotterdam and Ireland.
Due to the success of the design, these formed the basis of the client's Europe wide brand standard.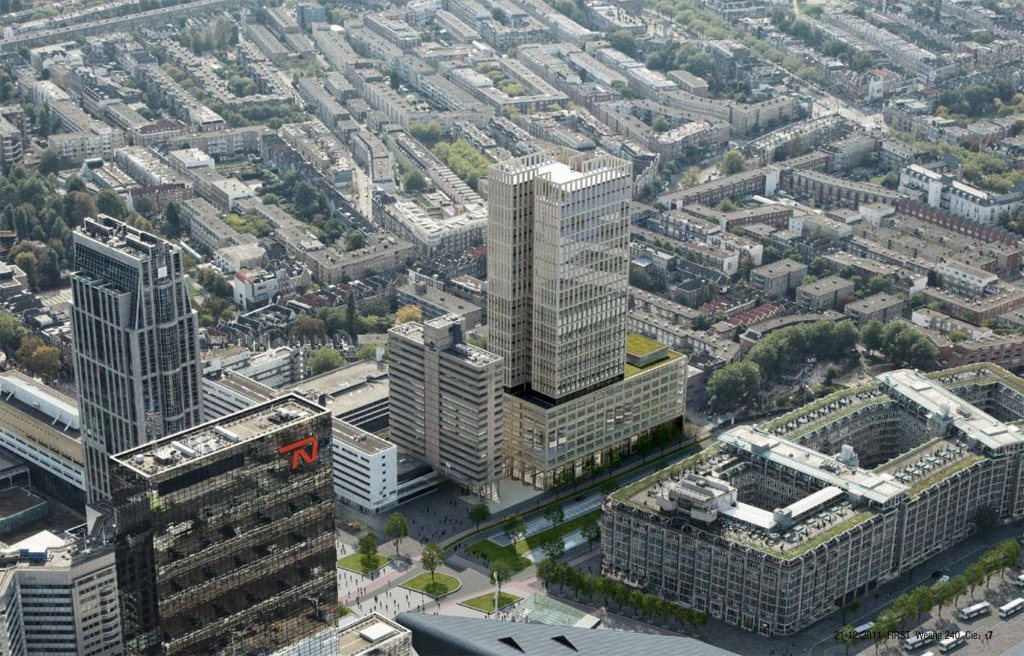 5
4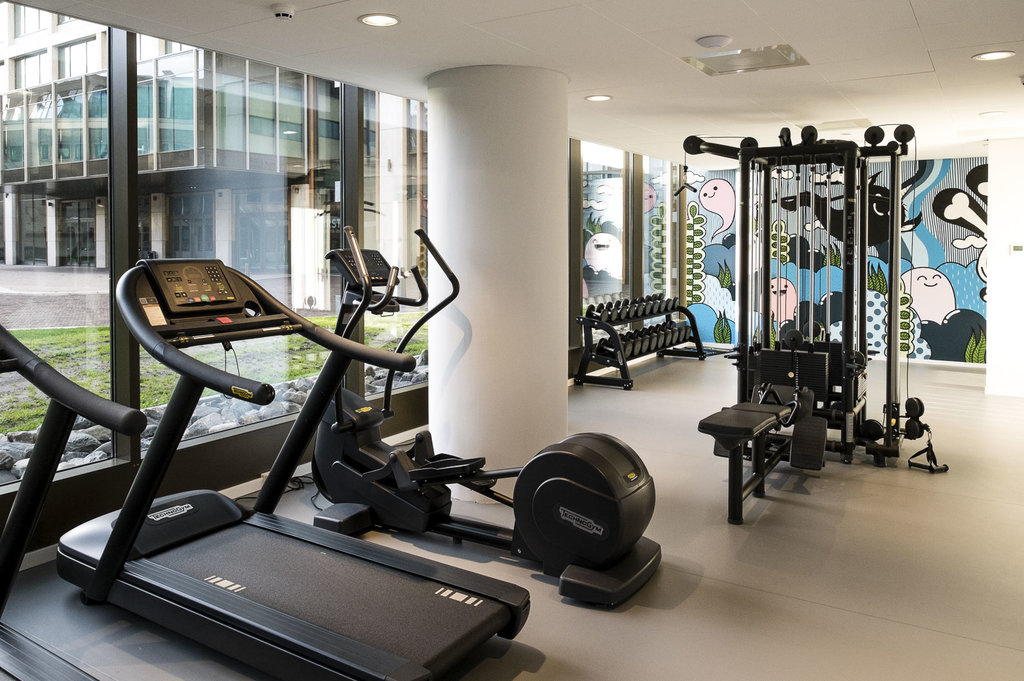 6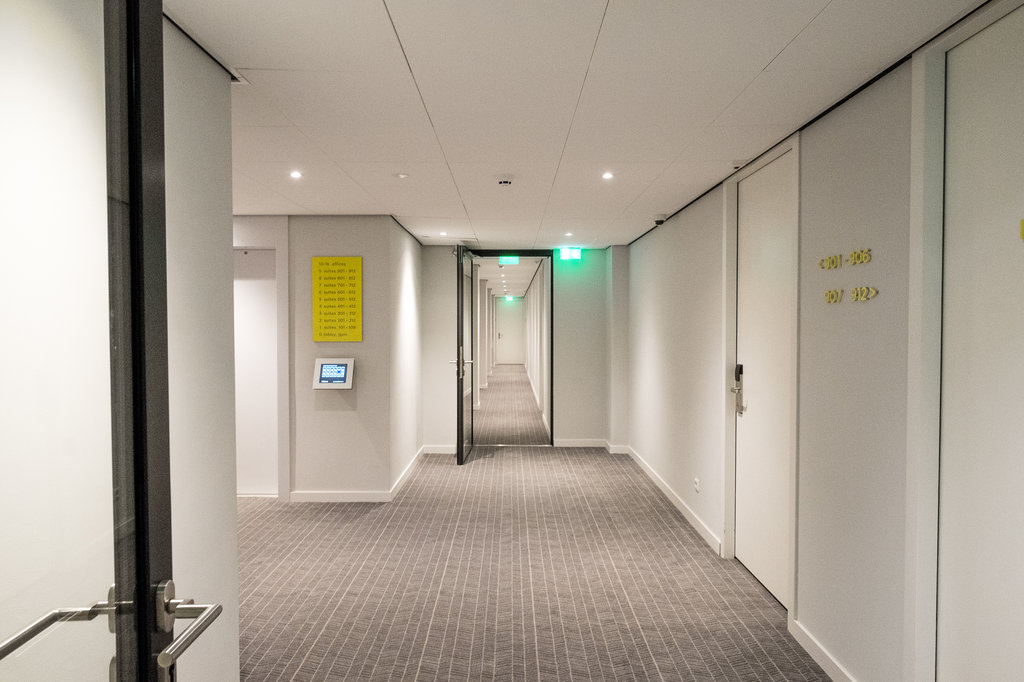 4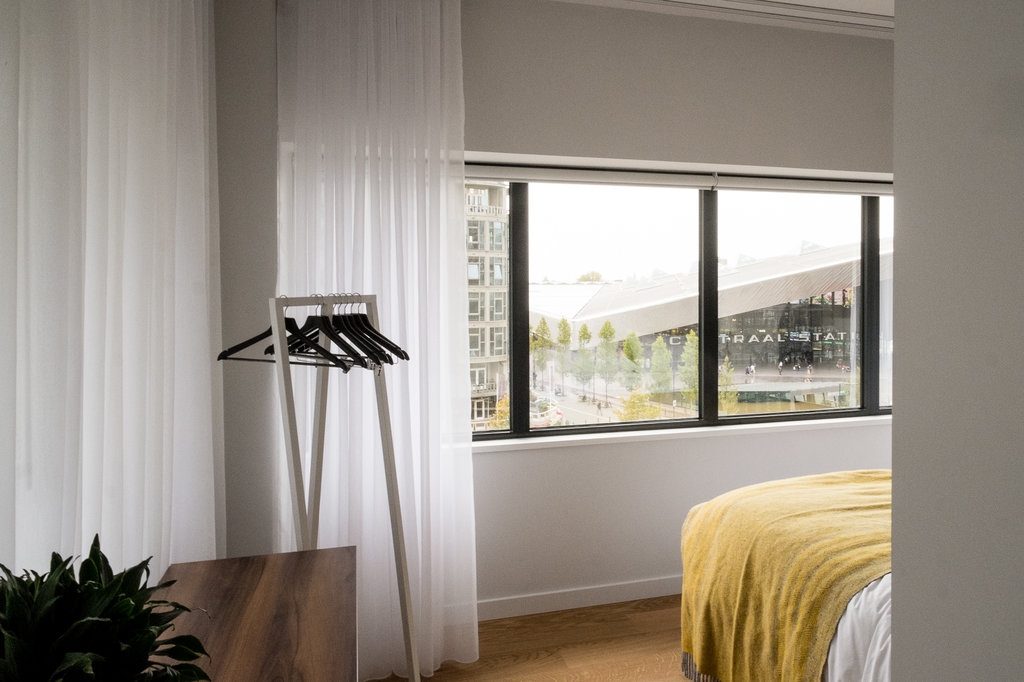 6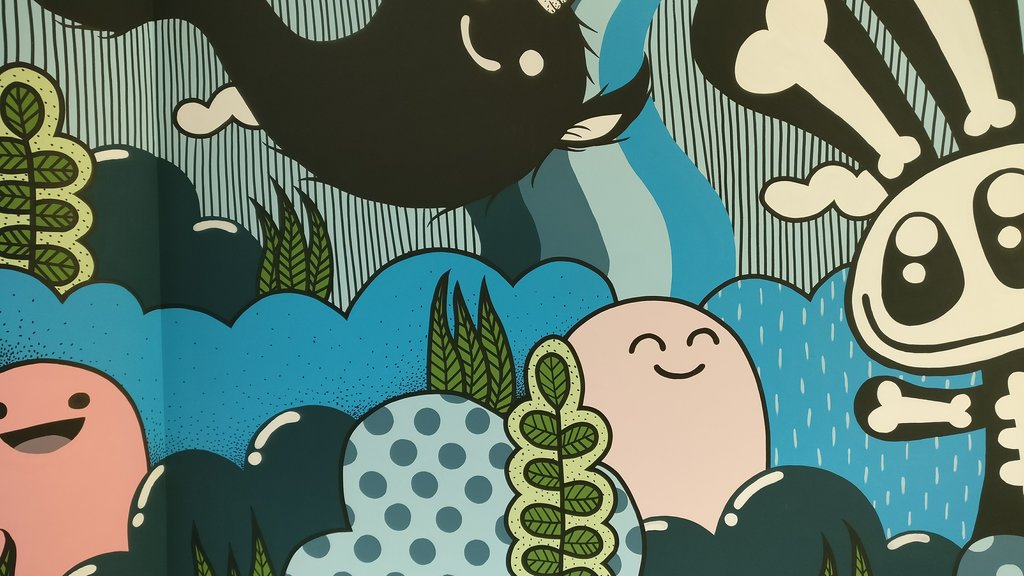 4

4